Join Us
How to work for Camphill or volunteer your time as a group or an individual.
Camphill School Aberdeen has 80 years' experience offering education, care and therapy to children and young people with additional support needs. We are one of six vibrant Camphill communities in and around Aberdeen, offering unique living and working opportunities for a fulfilling life.
We have a variety of roles available and can offer full and part-time contracts across our services ranging from Residential Care, to Day Services and School positions. We also offer a wide range of rewards and benefits for employees, please see below.
Whether you are experienced in providing care or are looking for a new career we would love to hear from you.
Employee benefits include:
Competitive Salary and Career progression
Company Pension Scheme
Vivup employee benefit platform
Tusker Car Scheme
Occupational Health & Mental Health Wellbeing Support.
Employee Referral scheme
Bike2 Work scheme
Discounted Gym membership
32 Days annual leave
Wide variety of accredited in-house and external training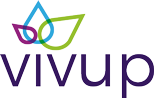 We are an accredited Living Wage Employer and are committed to ensuring all staff are paid at least the real living wage and are given appropriate channels for effective workers voice as defined in the Fair Work Guidance.